Spiritual Candles
$

20.00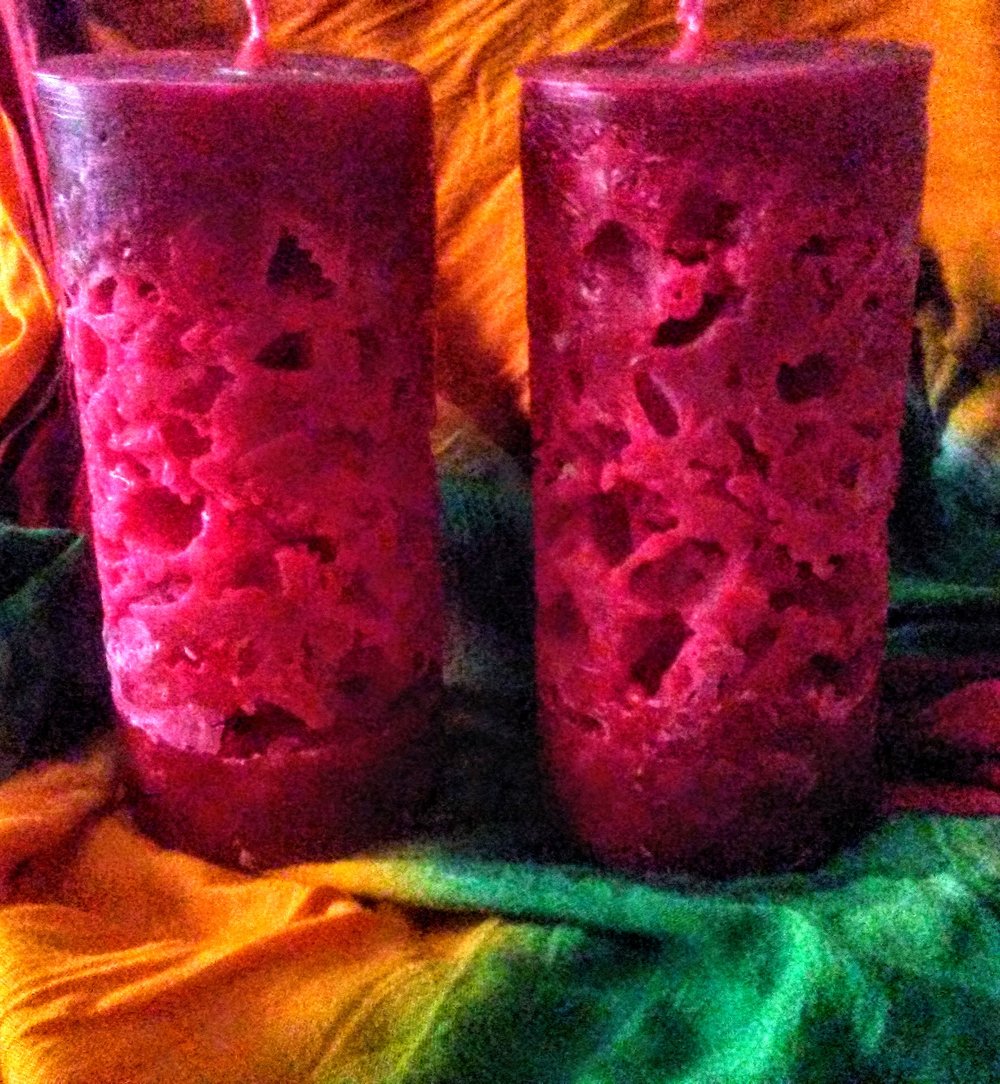 These candles are not just beautiful, the light up your life inside and out.
If you suffer from bouts of depression, loneliness, decreased self confidence, or you have had just too much of everyone on social media 'looking" so happy and together -light a candle! Put fire to those thoughts, and add some light into those dark places. Rid yourself of all those low vibration feelings. You deserve it!
Fire and Ice Candle
Dragon's Blood is a very earthy woody scent. Great for meditation, love, and sexuality. It is said to 'increase the potency of magikal workings, aid in returning lost love, and has powerful protection properties. It is used to cleanse an area of negativity and for energizing psychically, magickally, and spiritually.' Great scent to use when working with the root chakra.
Black and White / Green Chunk Candle
The chunks in the candle may represent the pieces that you feel your life/relationship/career/finances have shattered into. Burn this candle and watch how adding light and intentions to your current situation results in everything coming together.
Large candles are 6.5 in. x 3 in.
Small candles 3.5 in. x 3 in.
*Candles are handmade to order. Please allow time for the creative process (typically 3-5 days).
*All orders are shipped Priority Mail*
Share